Lloyd's has been an Antique and Classic Stove Specialists since 1949. Lloyd's specializes in the areas of Restoration, Parts (Custom or Stock). Service and Sales for antique and classic gas stoves, ovens and ranges from 1900 through 1975.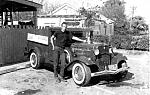 Lloyd's is a fourth generation family owned private company. The Lloyd family and name have been in the stove business since the early 1920's where our Grandfather started in business delivering appliances and furniture in the Hollywood area. Soon thereafter his son, H. E. Lloyd worked with his dad while attending Fairfax High School and thereafter landed a position at America Stove Company in 1932, where he became Vice-President of Sales, West Coast.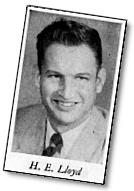 Shortly after H. E. Lloyd returned from WW II he proudly established Lloyd's. He managed and maintained a strong company that his sons would continue. Lloyd's Appliance Company continues to keep the Lloyd family business going and their nephew is now a partner in the business.
We like to quote our father in explaining the concept of this fourth-generation business:
"If man made it, man can fix it."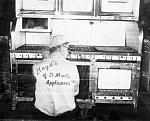 We've been improving our craft longer than many of the stoves we work on, so we have the experience it takes to get the job done and to get the job right.

By request, we've added some archival photos and other bits and pieces of memorabilia here. Just click on an image to see it enlarged. You might have to turn off your "pop up stopper" on your browser to see the images. We have a colorful past, and we're proud of it.